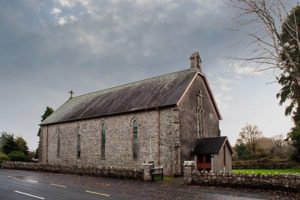 1.The church is on a edge of the small town mountshannon .
2.It was build in 1836 in a simple gothic style, and replaced an existing thatched church .
3. Rather confusingly the local church of Ireland church is also named after St.Caimins ,and is to be found in the OSI square to the east R7186 .
4.St. Caimin or Caimins was a bishop abbot of Holy island (iniscealtra) and he may have been the first bishop of Killaloe.
5.His death has been given various dates between 644 and 654 AD